ADB Busboy is an adapter that allows you to use USB keyboards and mice with a computer that normally uses ADB peripherals.
Prototype Demonstration
PCB Prototype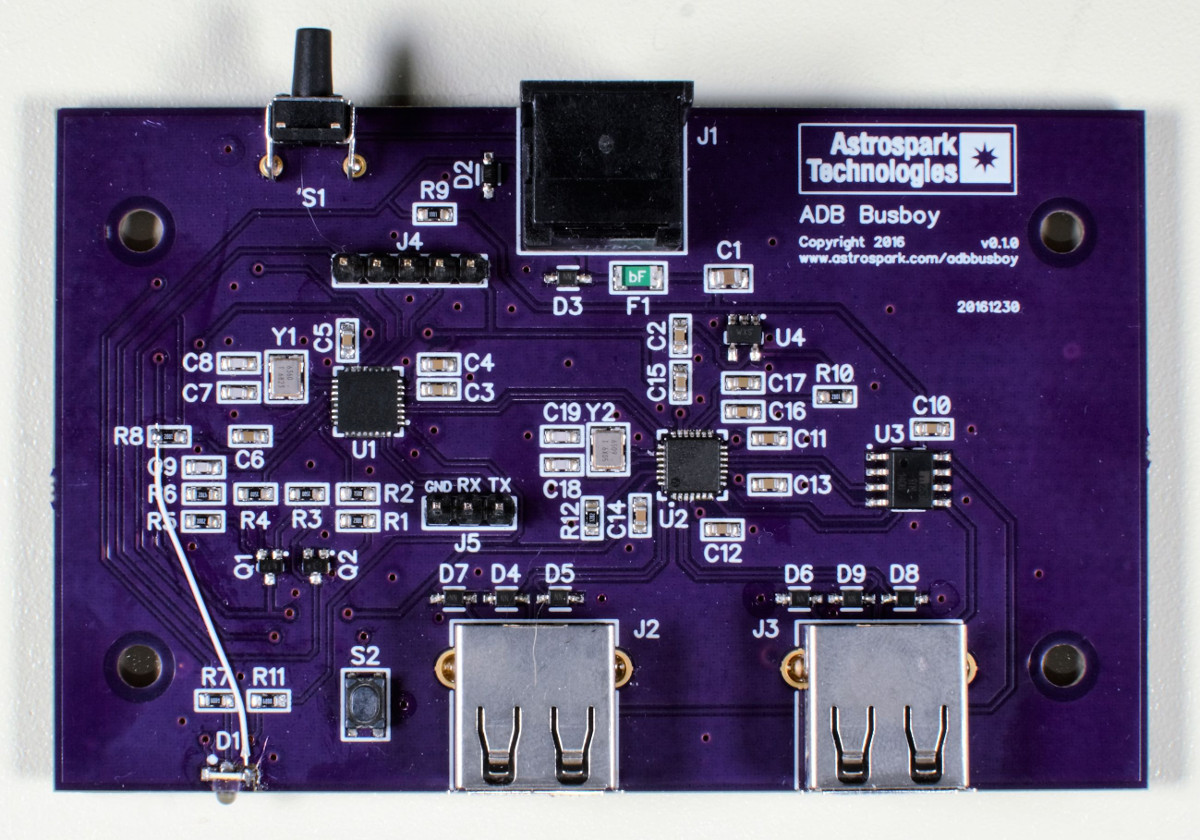 Updated PCB Design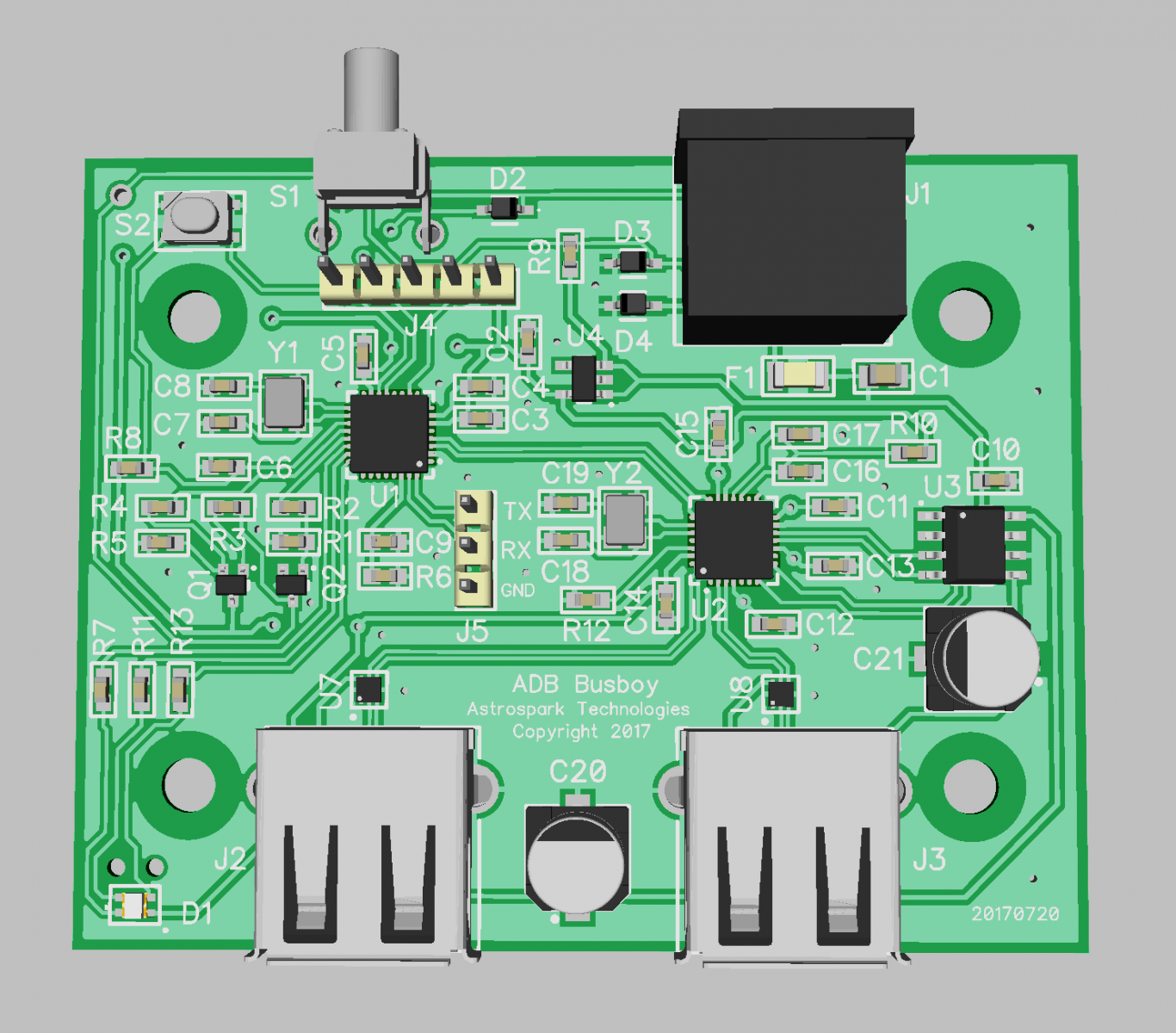 Status
During the tail end of ADB Busboy development, Steve Chamberlin completed his USB Wombat product. ADB Busboy would retail at a higher price point, so at this time we do not have plans to manufacture it.
We do have a related product in development. If you would like to be notified when it is announced, you may sign up for our newsletter below.
News and Discussion
Find out more about ADB Busboy.